Some YouTube collaborations aren't readily apparent.
It's quite a common temptation for YouTubers to create a new channel for every type of video that they make. For example, they may have a gaming channel, and then a movie review channel. As some of the most popular YouTuber's around can attest, this is not necessary with proper YouTube collaborations.
One of the fundamental things about YouTube that you must understand is that your audience should watch videos for you above all else. So today I'm going to be talking about how YouTube collaborations on your channel can still benefit you and make your work far less difficult.
YouTube Collaborations Between Your Own Channels
Firstly lets look at the popular YouTube channel "Cinemassacre". This channel was initially known as "JamesNintendoNerd" and solely hosted James Rolfe's series "The Angry Video Game Nerd". At the time, his second channel was titled "Cinemassacre" and it was where he posted the rest of his material.
However, because JamesNintendoNerd was viewed by far more people than Cinemassacre, when the option to change YouTube names came around, Rolfe changed his main channel to "Cinemassacre" and renamed the second channel to "Cinemassacre Extras".
As a result far more people see James other work such as "Board James", his short films and "James and Mike Mondays" with Cinemassacre Extras serving largely as a channel for Live Streams.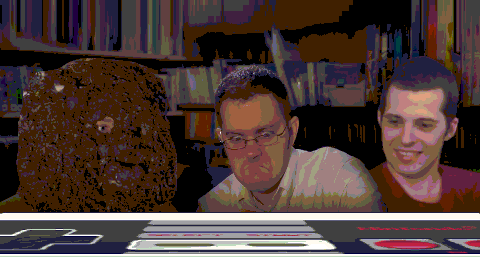 This is something you can do too, to just as great an effect. If you have a way of linking your interests, then chances are your viewers will be interested too. For example, if you make game reviews, then chances are your fans will also be interested in film reviews that you put out (such is the case with Jeremy Jahns).
If you like to make videos on action movies and special effects, then showing your audience how to recreate those special effects will definitely attract your attention (assuming that you have the knowhow).
Combining Channels
Even if the two main subjects your channel are further apart, there's still a good chance your audience will watch it. You just wanna be sure that you can blend the videos in a way that doesn't seem too out of place. Both Noah Antwiler and James Rolfe do Board Game based videos as well as game and movie reviews. Despite them seeming different.
And being real here, posting your own short movies will go with pretty much anything as they're self contained anyway. Your fans are always going to be interested if you post something like that, even if you usually just make lets plays, the second you decide you're going to make your own movie, people will stand up and pay attention.
Ultimately the real key to making these videos mix well is to make sure that your personality always comes out above what you're talking. I've said it before and I'll say it again, you need to be as entertaining as you can possibly be.
If you have friends that have their own channels, consider making a group channel between all of you. Channels like GameTheory, ChannelAwesome, and many more thrive on it and it's a great way to keep a channel running with diverse content, all while having less stress on you.
– – – – – – – –
There are plenty of YouTube collaborations that you can use on your YouTube channel, surely many that I would never even think of, so make sure that you're a likeable personality and go for it. You have nothing to lose.