These are awesome comic books you should check out!
In the last four articles, I have explained everything from how comics are collected, to what you can expect from comics from all around the world. Now there is only one thing left I can possibly do to assist you in your adventure of discovering comics – give you my own personal recommendations for awesome comic books.
Some of these awesome comic books could be potentially hard to find, depending on how they are collected. For the most part, however, most of these awesome comic books should be readily available on Amazon for you to buy.
– – – – – – – –
1. Superheroes
Superheroes are undoubtedly the reason that most people get into comic books. It's that fantastic duo of Batman and Spider-Man that draws people in. With so many superheroes around though, it can be difficult to know which are worth reading and what stories of each of those heroes are the best.
While I can't go that in depth on every character, I can at the very least offer suggestions on what awesome comic books are worth reading and roughly where the best start is.
DC
When it comes to DC the two superheroes I would encourage you the most to read are Superman and Aquaman. Everyone already knows what great stories exist for Batman and a lot of them are sadly over rated, Superman and Aquaman however are often overlooked. They are both very complex and very interesting characters who are broadly misunderstood by the general public.
For Superman as a starting point I would recommend Max Landis' American Alien which is a very new series, but takes place in it's own separate universe from the rest of DC and doesn't have any baggage. Landis truly understands the character and does a great job at telling stories from young Superman's life.
For Aquaman, I would highly recommend Peter David's run, which cemented Aquaman as a stone cold badass. Giving him the beard and harpoon hand, David's run is currently not available in Trade Paperback form, meaning you would have to buy the individual issues or find it online somewhere. Regardless, it is a truly great run of awesome comic books that is well worth reading.
Marvel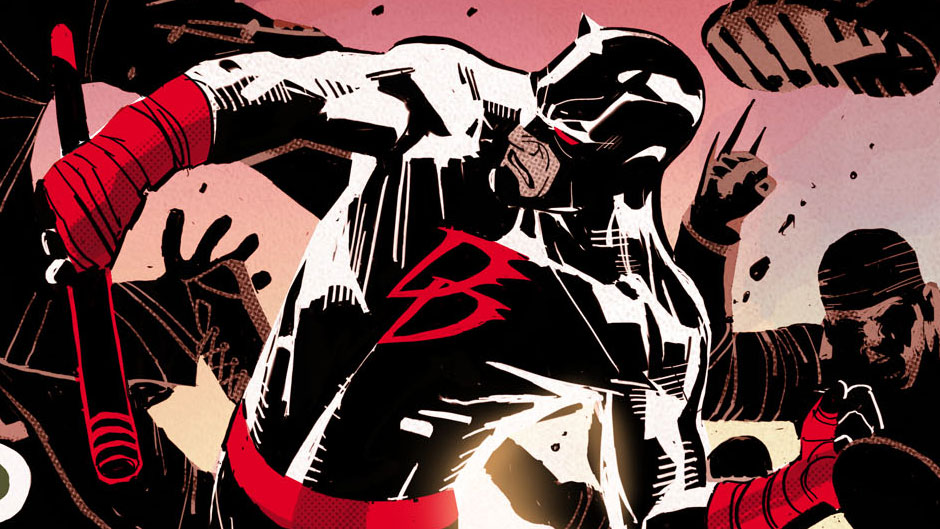 Marvel's broad array of heroes can seem mind boggling, with so many to choose from. I, however, would recommend Chris Claremont's work on X-Men with comics such as The Dark Phoenix Saga, Days of Future Past, and God Loves, Man Kills, which are all some of the greatest X-Men stories of all time.
I'd also strongly recommend Spider-Man, particularly comics from the Bronze age, where things start to get particularly interesting. The strongest works from Spider-Man, in my opinion, are Kraven's Last Hunt and The Night Gwen Stacy Died but they will not have as strong a impact if you haven't read some more of Spider-Man first.
Alternatively, Ultimate Spider-Man is a great start and holds the distinction of being one of the few alternate universe takes on Spider-Man that is more than just a novelty.
Daredevil is also one I would strongly recommend for those who want dark gritty action, start with Frank Miller's run and then work through it all the way to the end of Ed Brubaker's run, but if you're a fan of Daredevil as the gritty noir superhero, you will probably want to leave Mark Waid's lackluster run a miss.
Dark Horse
Dark Horse does not boast as many superheroes as DC and Marvel, never being built upon the genre. That being said however there are a few awesome comic books published by Dark Horse that I would strongly recommend.
Hellboy is the most notable one; created by Mike Mignola, Hellboy was published through a long list of limited series that each told a contained story. It was dark, yet vibrant and very inventive taking a mythological approach to its superhero action. The other I would strongly recommend is The Umbrella Academy by Gerard Way, while it only contains two books; it is a very strong comic that is worth a read.
Image
Image is home to quite a few awesome comic books, many of them awful, particularly from the early days. The most notable, without a doubt, is Spawn, which blends fantasy and superhero action in a similar way to Hellboy, all be it in a slightly more 'edgy' way. It's not the only one though, with The Darkness also being a popular superhero comic that is, in some ways, similar to Spawn.
If you're feeling masochistic there is also the early Image comic, Youngblood by Rob Liefeld, but I'm mainly recommending that to see how many people will send me hate mail for doing so.
Other Publishers
In terms of other publishers there are dozens of Superheroes out there. What I would particularly like to draw your attention to is pulp heroes and pulp based superheroes that flourish between publishers.
The first is The Shadow, a pulp hero that transitioned into comic books that was thoroughly plagiarized by Batman, who has appeared in comics from numerous publishers.
The second is Rocketeer, a character who has been with Dark Horse, IDM, Pacific, and Eclipse comics. Rocketeer is a superhero created in the 80s as a love letter to the pulp heroes of the 1940s. With numerous fun stories I would strongly recommend him to those who are looking to get into some older stuff but need a branching point.
Aside from pulp style heroes, there is no way I could not recommend James O'Barr's The Crow, an incredible gothic comic that does fit the definition of a superhero comic. Depressing, angsty but also beautiful and haunting, I would recommend it above nearly all other comics on this list.